You are here:
Metal lath
→
Angle bead (Corner Bead)
Angle bead
Description:
An expanded flange corner bead with extra long expanded flange. It has a steel rib running the length of the bead to provide nail holes and extra rigidity. Expanded Metal is a mesh formed from a single piece sheet metal. The sheet of solid metal is slit and stretched with each stroke of a die which forms a raised diamond pattern. The pattern changes by gauge and type of material and the size of the diamond. The mesh can be pressure rolled at so that the strands are in the same plane as the sheet.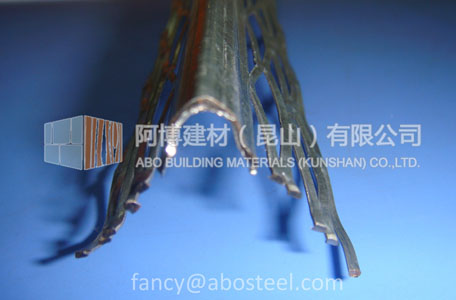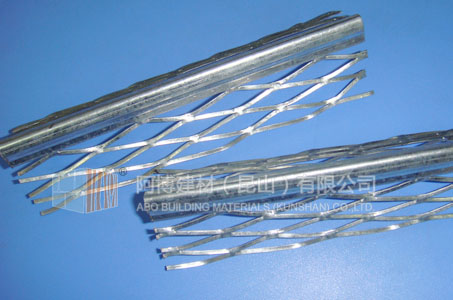 Angle bead with reinforce flange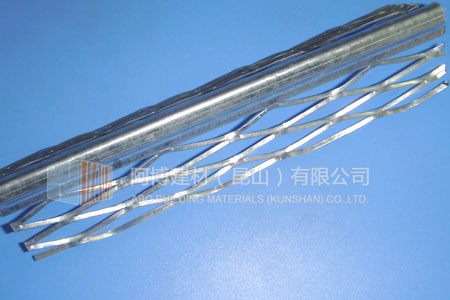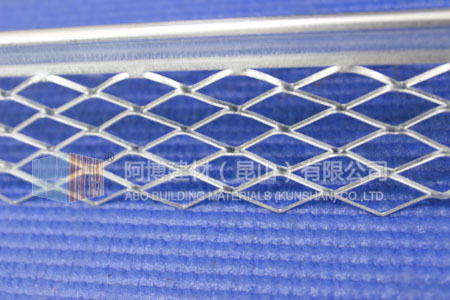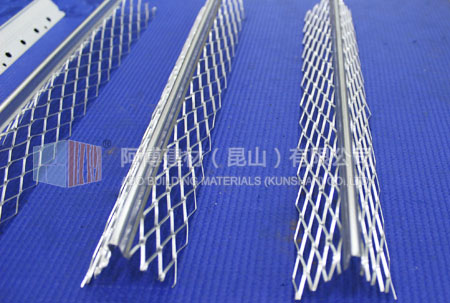 Material:
0.3-0.7mm Galvanized sheet, Stainless Steel sheet, Aluminum sheet
Product standard
Pre-Galvanized: BS EN 10346 (formerly BS EN 10327) / ASTM A653 (revised ASTM A527)
Stainless Steel: BS EN 10088 / ASTM A666
Alu-zinc Coated Steel (Galvanum): ASTM A875 / ASTM A792
Specification:
Model

The width of wing

Material

Material thickness

Length

Pc/Box

AB-AB30

30*30mm

GI/SS

0.3-0.7mm

2400/2700/3000mm

50

AB-AB50

50*50mm

AB-AB60

60*60mm

AB-AB65

65*65mm

AB-AB75

75*75mm

AB-MAB25

25*25mm

AB-MAB30

30*30mm

Notice

1. AB-AB refers to Angle Beads Without Reinforce Flange
2. AB-MAB refers to Micro Angle Beads
3. All dimensions can be customized according to your requirements.
Products benefits:
ABO Expanded Angle Beads is designed to offer strong angle reinforcement for conventional applications. This product features many benefits including but not limited to:
1. Strong metal nose offers a line, strong ground.
2. The side wings can easily cover irregular and uneven surfaces.
3. Plaster keys near solid nose provide reinforcement where needed most to ensure straight corners.


Applications:
The productions are mainly used for reinforcement purposes and for plaster or render embracing. Meantime, it provides good finishing and stronger edges, that can help to improve the life time of any buildings. Angle Bead are resistant to chips, cracks and impact damage. It protects the corner and edges and offers good shape.
The good performance of the item;
Galvanized finish to resist corrosion;
Perforated wing increases bond;
Reinforces plaster edges to prevent accidental damage;
Can be fixed with plaster, adhesive or mechanical fixings;


Storage:
Avoid bending or other damage and store in a dry place protected from moisture, store away from acids and incompatible materials.